Payment Options
7 Ways To Pay Your LWL Bill
The following payment options are available to our customers: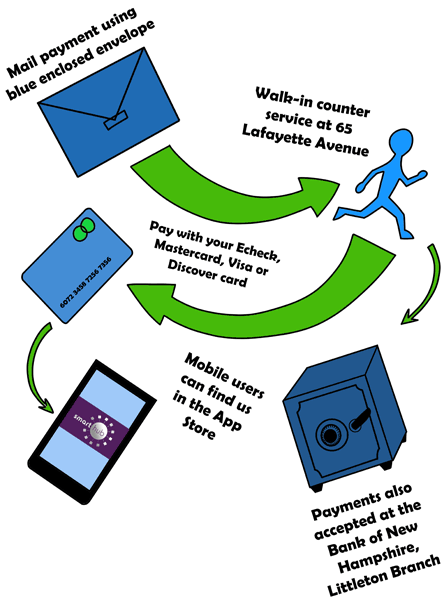 Mail payment using blue enclosed envelope.
Walk-in counter service at 65 Lafayette Avenue.
Pay with your Echeck, Mastercard, Visa or Discover card:

Call our secure phone number: 1-888-678-1682

Online access to your account

Schedule automatic payment(s)
Full access to account information

Pay It Now (Quick Pay)

Limited access to your account information

Mobile users can find us in the App Store

Payments also accepted at the Bank of New Hampshire, Littleton Branch.