Littleton Water and Light maintains a staff of professional, service oriented employees dedicated to providing safe, reliable, economical energy and water for our customers while enhancing the quality of life and assuring a clean and healthy environment.
Commissioner's meeting (audio only ) will be held on Monday, December 7, 2020 at 1:00 p.m. For public access please call
1-321-430-3061
Meeting ID # 655 739 277#
CURRENT OFFICE HOURS:
6:30am - 3:00pm
Please Note: Our office will be closed
Thursday November 26th and
Friday November 27th for the
Thanksgiving Holiday
Reduce your business's energy costs!
Small businesses in the LW&L service area may be eligible for low cost energy audits. Read more →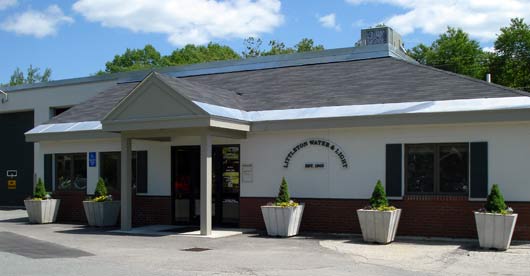 Littleton Water and Light supplies electrical power and water to 5500 customers. Littleton purchases wholesale electric power from suppliers through the New England Power Pool on a daily basis. Our high quality drinking water originates in the nearby White Mountain National Forest watershed.